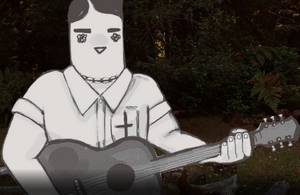 These are some general guidelines to keep in mind while editing the wikia. If you have any objections with any of these rules, or would like to add any yourself, please either discuss it with an administrator or create a forum post about it.
Avoid directly describing the content of the game: Obviously this will not be completely possible, but it is preferred that users not explicitly describe a majority of the events that occur in the game. This is because We Know the Devil and associated games are short visual novels, and we feel that the polite and respectful thing to do for the creators is to encourage people to play the game rather than search here for spoilers.
When writing character articles: The table of contents should read: Personality, Background, Relationships, Trivia, References (if applicable).
Editing the main page: Please do not do this unless you have spoken with an administrator or discussed it on a forum page and gotten a general community approval.
Proper grammar: Generally, proper grammar should be used on a majority of wiki pages, unless there are special circumstances (eg, a quote) which require otherwise.
When referring to the members of Group West: The order should be Venus, Jupiter, Neptune.
Vandalism: Vandalism will result in a warning or a ban, as seen as appropriate. If the vandalism is homophobic, transphobic, or otherwise oppressive in nature it will result in a permanent ban.
Ad blocker interference detected!
Wikia is a free-to-use site that makes money from advertising. We have a modified experience for viewers using ad blockers

Wikia is not accessible if you've made further modifications. Remove the custom ad blocker rule(s) and the page will load as expected.